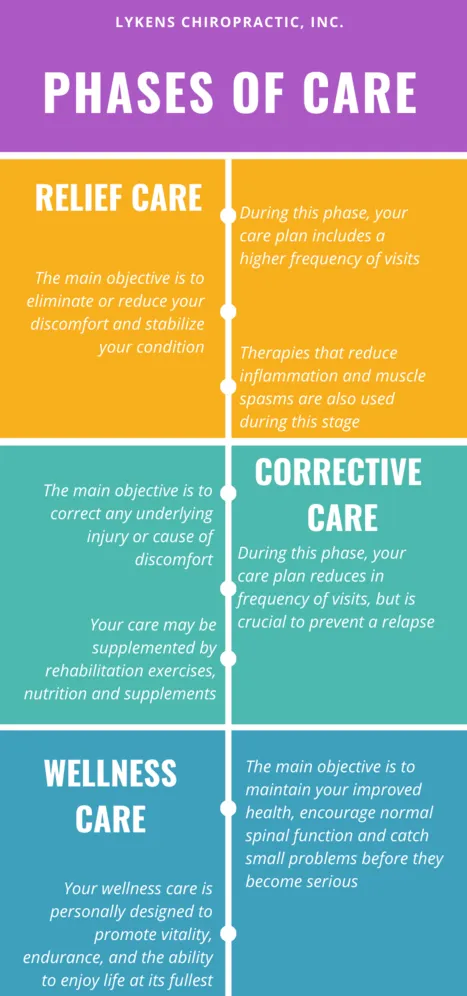 Welcome to Lykens Chiropractic!
In our practice, we believe that chiropractic care lays the foundation for total health. In many ways, chiropractic care is like building a house - certain things have to happen in a particular order in order for everything to stand strong and work correctly. When building a house, if you tried to put up your walls before you had a solid foundation, your walls would be weak and eventually collapse. If you tried to put on your roof before the walls were ready, you would run into the same problem. The same is true for your body. Your body has to go through a particular plan of care in order to repair itself correctly and fully. There are three general phases of chiropractic care: Relief Care, Corrective Care and Wellness Care. Regardless of what phase of care you are in when you first come into the office, we can help you build a solid foundation for your overall health.
Our New Client Forms
If you do not already have AdobeReader® installed on your computer, Click Here to download.
Download the necessary forms, print it out and fill in the required information. You can email us your printed and completed forms or bring it with you to your appointment.
New Patient Health History Form - Required
This lets us know the history and current state of your health. What questions, concerns, goals, regarding wellness can we help you with? Let us know!
Payment Options
At Lykens Chiropractic, we have flexible payment plans available as needed. We also offer a variety of health packages!
If you have any questions at any time, please don't hesitate to contact our office at (540) 667-7388!